TRUE SCHOOL pre-orders are now shipped.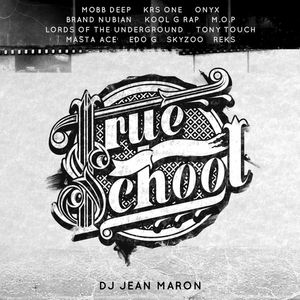 Label: Bring back my yesterday.
Physical Distribution: FAT BEATS
Digital Distribution Publishing and Licencing: SOULSPAZM Records

 
TRUE SCHOOL is out now and still available here:
iTunes (Digital)
Europe
/
USA
Fatbeats.com
(Double LP / Double CD)
ughh.com
(double LP / double CD)
hhv.de
(double LP / double CD / Picture discs)
justlikehiphop.com
(Double CD)
Exclusive T-Shirt and Bundles at
www.djjeanmaron.com
In order to you keep you updated you'll find hereafter a summary of the recent medias coverage of TRUE SCHOOL.
First of all Dj Jean Maron would like to thank the following websites and blogs for showing love:
Allhiphop.com, nahright, 2dopeboyz, XXLmag.com, Complex.com, HipHopDX, lifesandtimes.com, Kevinnottingham.com, lesinrocks.com, echosduhiphop.com … and so many more that we can't list them all.